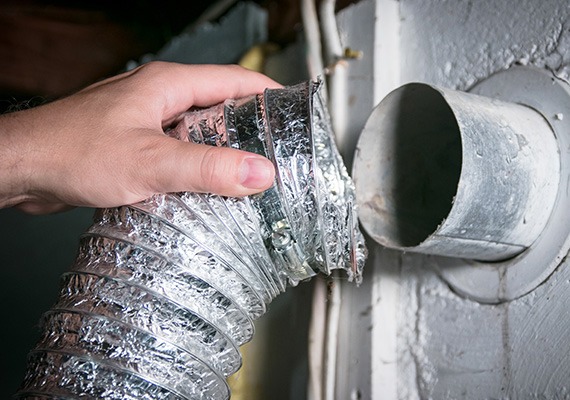 Air Duct & Dryer Vent Cleaning in Salisbury, MD
Why Clean Air Ducts and Dryer Vents?
Concealed behind your walls and mostly ignored, your air ducts serve as vital pathways that deliver warm and cool air throughout your home during the year. While they may be unseen, your air ducts are working nearly year-round, whenever you have your air conditioner or heater running.
REQUEST AIR DUCT CLEANING
Attached to your HVAC system, air ducts transfer the air from these systems throughout your home. What many homeowners don't realize, though, is that your air ducts, in nearly constant use, continually accumulate dust, grime, debris, pet dander, and allergens throughout the year. In fact, according to National Air Duct Cleaners Association, the average American home produces 40 pounds of dust per year!
Air Duct Cleaning in Salisbury
We offer Air Duct cleaning packages & services in Salisbury, MD tailored to your specific needs!
Air Duct Cleaning Check List
1) Clean the furnace/air conditioner
After testing the system for proper operation, we will disconnect the power before opening the unit for safety. Next, vacuum the interior surfaces of the Furnace/Air Conditioner. Then clean the cooling coils with a HEPA vacuum and a coil cleaner, and clean the blower unit.
2) Clean the supply and return registers and grills
Remove wall, ceiling, and floor registers. Then wash the register with cleaner and rinse.
3) Clean the supply and return ducts
Clean all air ducts using powerful air duct cleaning equipment. Decontaminate cleaned ducts with duct sealant and Odor Kill Deodorizer.
4) Install electrostatic air filter and odor control products
Install Solid Odor Kill in the return to control odors for up to 3 months.
---
Spot Doctor Dryer Vent Cleaning for Salisbury
We offer cleaning services for residential and business years-round.
Did you know that your dryer filter only captures between 40-60% of the lint generated? The rest gets pulled through the exhaust system and can get caught in your dryer vent. Our vent cleaning service in Salisbury, MD can remove this excess lint and improve your machine's efficiency – not to mention your home's safety!
Spot Doctor provides dryer vent cleaning services to the residents and businesses of Wicomico County, MD. While you may not often think about your dryer vent, it is important to have it inspected every two to three years to ensure that excess lint does not accumulate to dangerous levels.
If left unattended, the lint that becomes trapped in the exhaust vent can pose a serious fire hazard. In fact, there are an estimated 25,000 dryer-related fires each year, according to the Consumer Product Safety Commission. If your machine is gas-operated, the threat is even more severe as there is a danger of carbon monoxide poisoning should a fire occur.
If it's been a while since you called in a professional for dryer vent cleaning in MD, please contact Spot Doctor Dryer Vent Cleaning Service located in Bishopville, MD.
Not only can we lessen your possibility of experiencing a dryer-related fire, but our services will make your dryer run more efficiently. If you've noticed that your machine is taking a little longer to thoroughly dry clothes or it's becoming increasingly hot while in use, it is probably time to call Spot Doctor the best Salisbury, Maryland dryer vent cleaning service.

Choose Spot Doctor Professional Air Duct & Dryer Vent Cleaning
Spot Doctor offers the best duct cleaning service & pricing available on the eastern shore!
We provide professional air duct cleaning and dryer vent service in the Mid-Atlantic areas including Berlin, Bethany Beach, Bishopville, Dagsboro, Delmar, Fenwick Island, Frankford, Fruitland, Girdletree, Hebron, Laurel, Lewes, Mardela, Millsboro, Ocean City, Ocean Pines, Ocean View, Pittsville, Pocomoke, Rehoboth Beach, Salisbury, Seaford, Selbyville, Snow Hill, Vienna, Long Neck, and Willards, Maryland.
Our success as the best air duct cleaning provider in the Eastern Shore area is based on our company principles:
Provide consistent, quality air duct experiences with guaranteed customer satisfaction
Offer responsive and reputable air duct cleaning service available 24/7
Use only superior equipment
Staff only highly-trained technicians
REQUEST A QUOTE