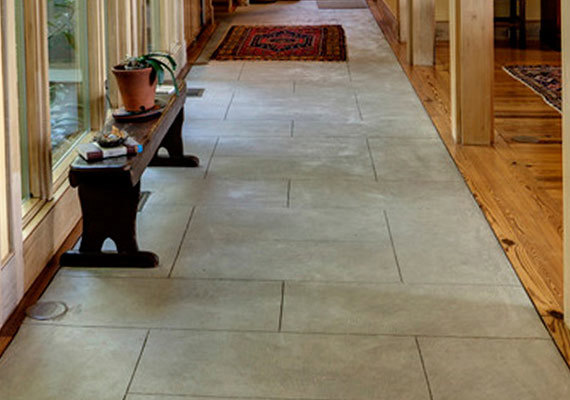 Tile Cleaning and Sealing in Salisbury, MD in Salisbury, MD
Tile Cleaning and Sealing for Home & Business
We provide cleaning services for floors, wall tiles, and grout. Our team of experienced cleaners uses advanced equipment and cleaning solutions to ensure your floors and tiles are thoroughly cleaned and restored to their original shine.
We understand that maintaining a clean and hygienic environment is crucial for the success of any business, and that's why we prioritize the quality of our cleaning services.
Kitchen or bathroom tiles and grout that are not sealed may develop stains and traffic buildup over time. We only apply products specifically tailored for your floor or wall situation in Wicomico County. After the grout cleaning and sealing procedure, Resto Clean Steam Cleaning & Disaster Master will apply the appropriate grout sealer.
Mold and Mildew Removal in Salisbury, MD
If recurring black spots are evident in your shower or bathtub tile grout, you probably have mold wicking through from the backside of the tile. Growing mold requires moisture, warm temperatures, organic materials, and oxygen. Eliminating water is usually the most effective deterrent for mold re-growth.
REQUEST CLEANING
---
Consistent, Detail Oriented Tile Cleaning
Our reputation as the best tile cleaning company in the Eastern Shore area is built on a few solid principles that we enthusiastically endorse:
Consistent, quality carpet care experiences with guaranteed customer satisfaction
Responsive and reputable tile cleaning service for business is available 24/7
Superior equipment and highly-trained technicians
Professional Tile Deep Cleaning in Salisbury
Every tile cleaning situation is unique. That's why we begin our tile cleaning service with a complete analysis of your tile. Then our cleaning specialists use our highly-effective hot-water extraction method to remove ground-in dirt and debris.
---
Professional Tile Cleaning in Salisbury Maryland
Locally-owned Spot Doctor Cleaning provides the best tile cleaning service on the Eastern Shore! We use our exclusive hot-water extraction method to clean carpets and upholstery. We offer tile cleaning in Maryland's coastal areas, including Wicomico County, Salisbury, Maryland.
REQUEST A QUOTE